Over the next two months, the New Corp Racing and Wagering team has assembled a panel of experts to bring you the first insight into racing in Melbourne and Sydney this spring.
The panel of six will offer their first thoughts on all of the Group 1 races and other feature contests over the spring, until the end of the Melbourne Cup carnival.
In this week's edition, the second of nine weeks, we'll give predictions for the first three Group 1 races of the season – the Makybe Diva Stakes (1600m) to Flemington September 10, George Main Stakes (1600m) to Randwick September 17 and Participation of Sir Rupert Clarke (1400m) to Caulfield September 17.
Next week's edition will cover Moiré stakes, rose gold and Undergrowth stakes.
The prices shown are from TAB.com.au and are what was on offer at the time this story went to print.
We will keep a tip book in the spring and declare a winner among our team at the end of the carnival.
Why not have fun and share your thoughts in the comments section below.
Here are the experts' future tips for Makybe Diva, George Main and Sir Rupert Clarke Stakes.
Makybe Diva Stakes (1600m) in Flemington on September 10:
Armchair Bettor
CASCADIAN ($11) – Collecting, he does well on his prep run, because I think this guy is flying right now. Seems to improve with age and loves Flemington where he's never had a bad run.
Clinton Payne
NONCONFORMIST ($15) – I love this guy and think he's under the radar right now because he wasn't produced in the fall. Ready to resume in the Memsie, second in the last preparation, he was beaten under half a length in the Feehan Stakes before a second place in the Caulfield Stakes and another second place in the Caulfield Cup. Tip, this is a horse that will have a big spring and a mile to Flemington should be his taste too if Grahame Begg chooses to go that way.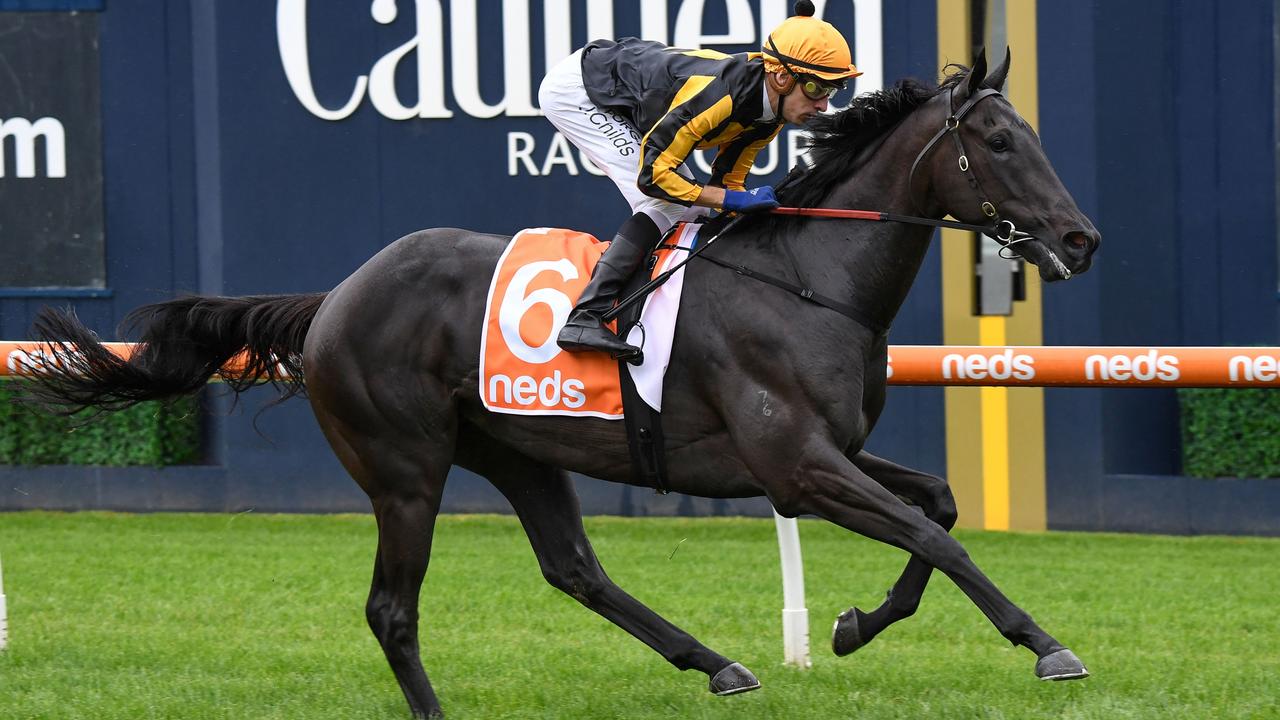 James Lamb
MO'UNGA ($11) – He finished second in this race last year, beaten less than half a length by Incentivise. Considering it started at $4.40 that day, the $11 on offer this time around seems generous. In his five starts since, galloper Anabel Neasham has finished in the Group 1 Mackinnon Stakes (2000m) and the Group 1 Futurity Stakes (1400m), in addition to finishing fourth in the Cox Plate.
the oracle
I'M THUNDERSTRUCK ($6) – I really like I'm Thunderstruck in the Memsie Stakes, so the Makybe Diva Stakes is the next logical step on the mile. He ran second in the All-Star Mile behind Zaaki, so he's proven himself on the track and the trip at a high level.
Ray Thomas
MO'UNGA ($11) – He narrowly missed Incentivize in the Makybe Diva Stakes last year and he's on a mission for revenge this spring. Trainer Annabel Neasham is likely to set up a similar racing schedule for Mo'unga, with the first five-year-old in the Winx Stakes then having three weeks in the Makybe Diva Stakes. The Flemington 1600m sets up well for this tough, talented and proven weight-for-age miler.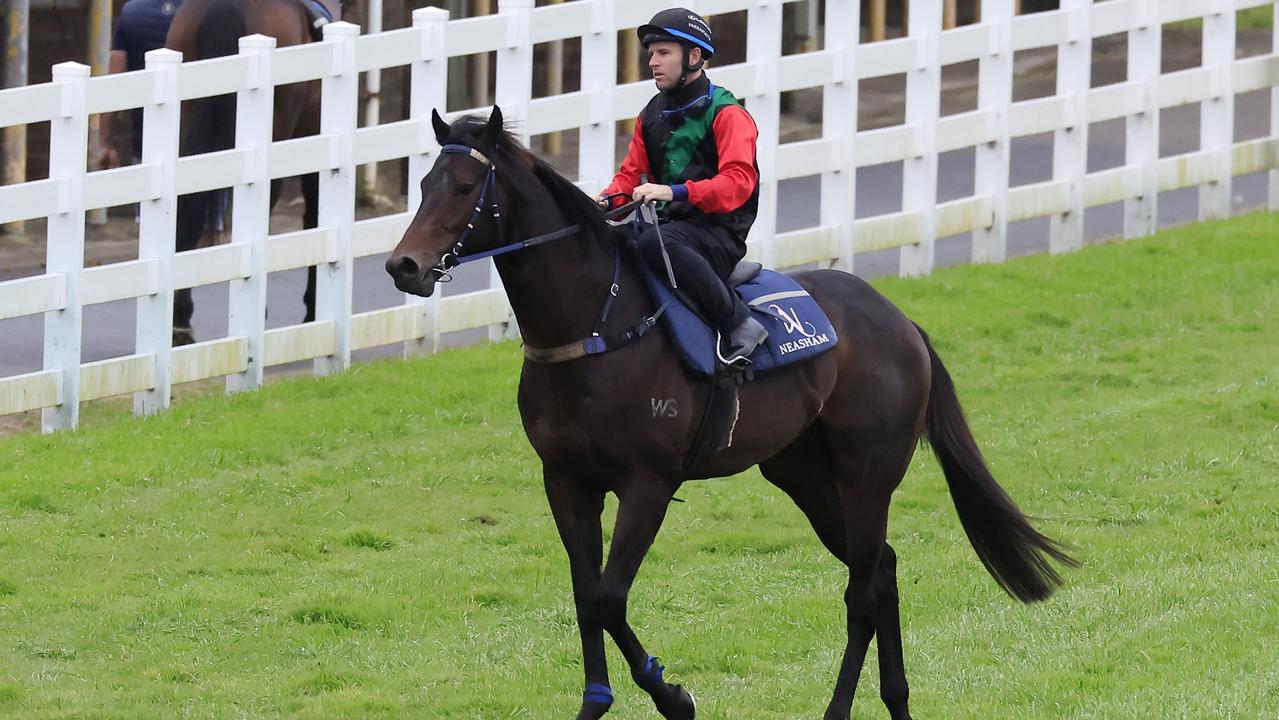 Tony Brassel
I'M THUNDERSTRUCK ($6) – This is a true Flemington-style horse and the Mick Price-Kent the Junior stable loaded recent Cranbourne winners. Won the Golden Eagle and Toorak Handicap, second in the Doncaster and All-Star Mile in the 1500m-1600m distance range if perfectly placed. Think this should be the campaign when it matures to its absolute best.
---
George Main Stakes (1600m) at Randwick on September 17:
Gambler Armchair
CONVERGE ($11) – Will be second in the George Main and it was on track and distance that he won the Randwick Guineas in the fall beating Anamoe. The 1600m is his sweet spot after winning two Group 1 races at the distance.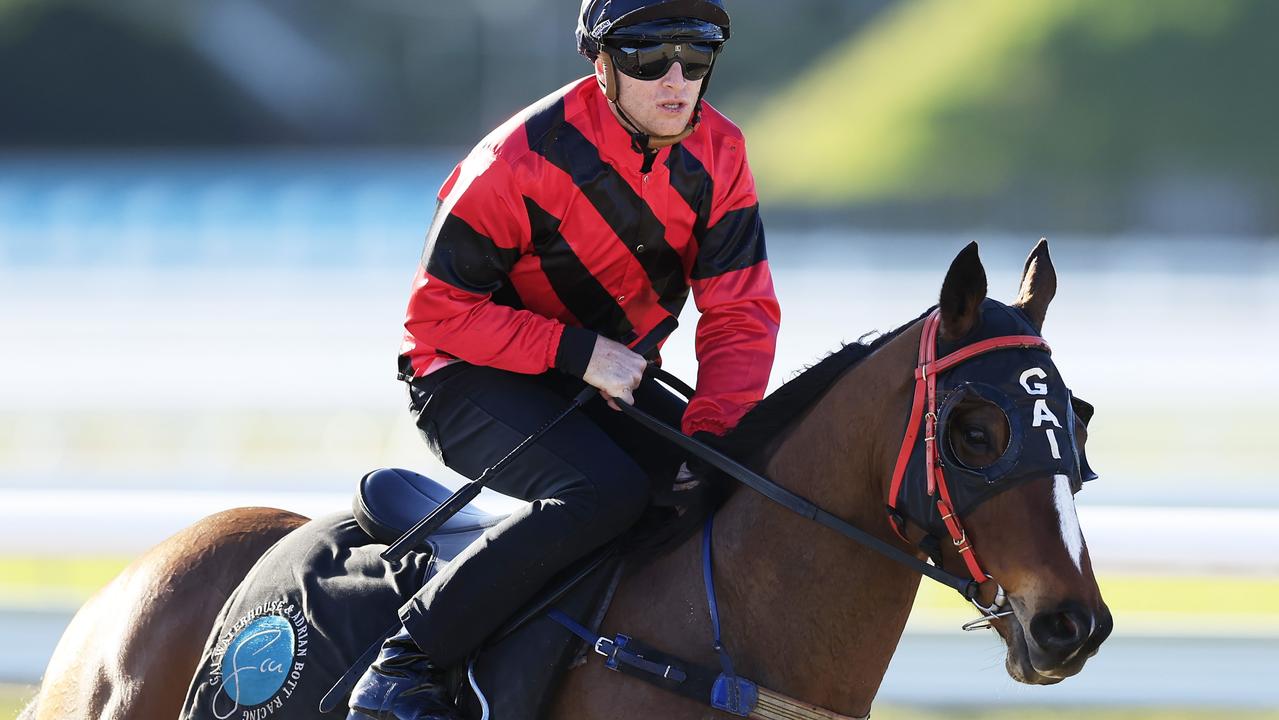 Clinton Payne
PROFONDO ($15) – Last week I tipped him for the Winx Stakes, so if I'm over the money there, I have to stay here until the mile. I have no doubt that he is a top class galloper but it is more a question of whether he has the brains to compete at this level. I loved what I saw on his last trial and if he stays dry and his manners improve he could be the star weight-for-age horse this spring.
James Lamb
ANAMOE ($3.50) – Anamoe is a Group 1 winner at Randwick and took Caulfield's Group 1 Guineas over the distance. He had a terrific autumn, with his last place on a bog track in the Group 1 Queen Elizabeth Stakes (2000m) his only flaw. The Godolphin gun looks set for a big spring in weight for age.
the oracle
FANGIRL ($11) – Tough race to find out which horses will run given there are so many options and weather conditions to consider. However, Fangirl is a horse that can reach a new level this spring. The Epsom seems like a perfect race for her, so the George Main would be an ideal preparation. Trainer Chris Waller will keep her weight-for-age to avoid any penalties leading to Epsom.
Ray Thomas
ANAMOE ($3.50) – Godolphin manager James Cummings has plans for another Group 1 victory with emerging superstar Anamoe. The George Main Stakes will likely be Anamoe's second or third race for the spring and it's geared up at the Randwick mile. Anamoe is poised to become the country's dominant weight-for-age horse this spring carnival.
Tony Brassel
ZAAKI ($4) – Beaten nine lengths in a recent 900m trial at Rosehill, but showed courage early and simply rode to the finish. Back from his topsy-turvy campaign in Queensland and the new record speaks volumes. In the first eight races, he is a three-time winner with five other classifications, so despite his imposing size, he quickly takes control.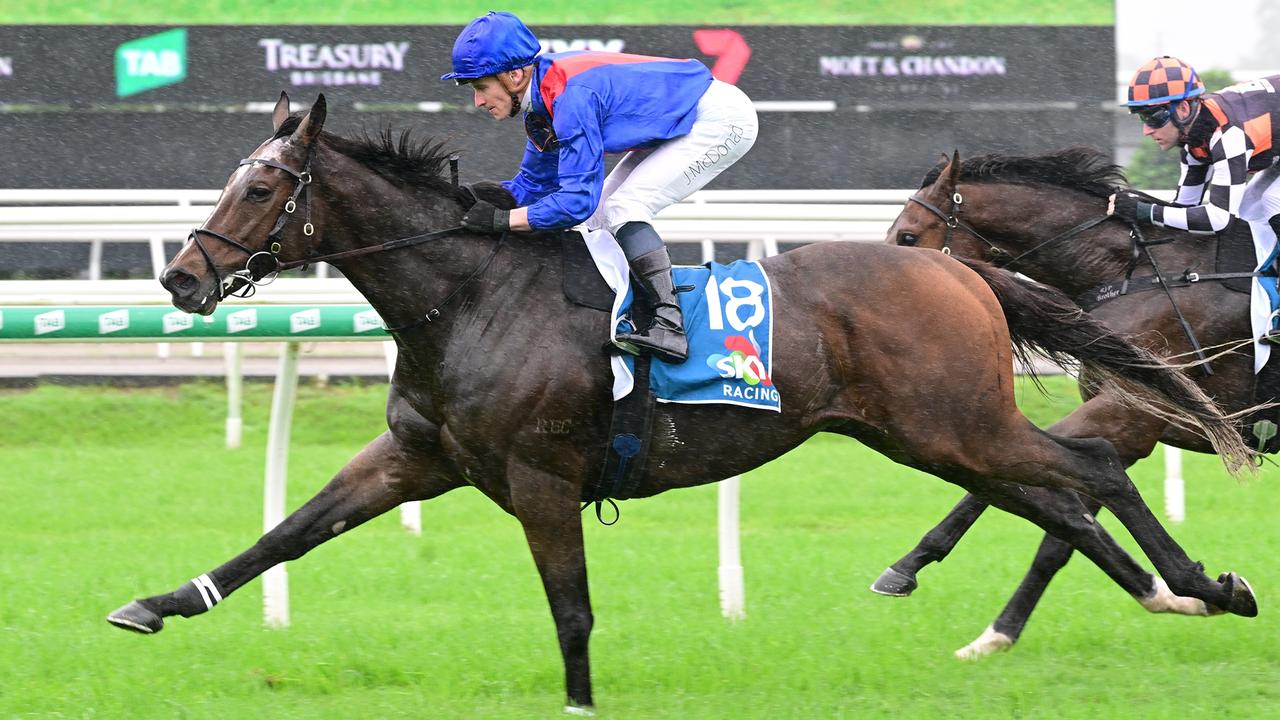 Tony Brassel tips Zaaki in the George Main Stakes. Photo: Grant Peters-Trackside Photography.
---
Sir Rupert Clarke Stakes (1400m) at Caulfield on September 17:
Gambler Armchair
UNCOMMON JAMES ($4.50) – I wouldn't jump at first odds yet, but he's a good horse and still very much untapped. Has the perfect, rising Group 1 handicap profile and the handicapper shouldn't have had it at this stage either.
Clinton Payne
UNCOMMON JAMES ($4.50) – He has the perfect profile for a horse to come out a characteristic handicap – he is a progressive galloper who has plenty of room to move through the handicaps and he won dominantly. The $4.50 doesn't look too appealing four weeks from now, but if he's in this race he could be a lot closer to even money on Saturday September 17th and if they go somewhere else and don't nominate, c is still money.
James Lamb
ILLATION ($6) – This is generally a good run for the slightly upside run types and Illation certainly pays the bill. The galloper trained by Mick Price and Michael Kent Jr has taken three of three wins by a combined margin of 9¼ lengths and the stable are still dangerous at this course, hitting over 23% at Caulfield over the past 12 months.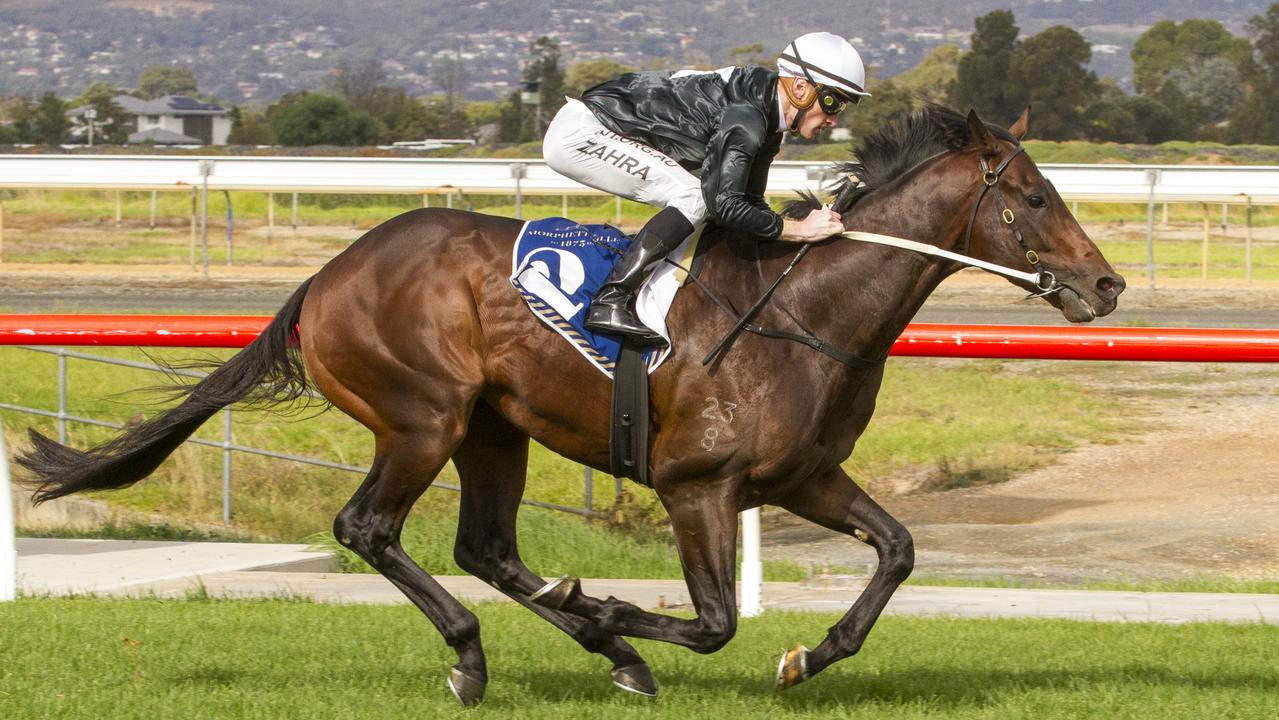 Illation__30-4-2022_Morphettville_=C2=A9_Atkins_Photogr?= =?utf-8?Q?aphy?=" width="640″ loading="lazy">

Undefeated galloper Illation is popular with our tipsters. Picture: Atkins Photography
the oracle
UNCOMMON JAMES ($4.50) – I thought Uncommon James was a star before the Regal Roller, but he confirmed that there in a big way. The 1400m seems no problem and he should come in with a decent weight. Above all, he now has experience around Caulfield. No mess at the price, but it's the obvious #1 seed.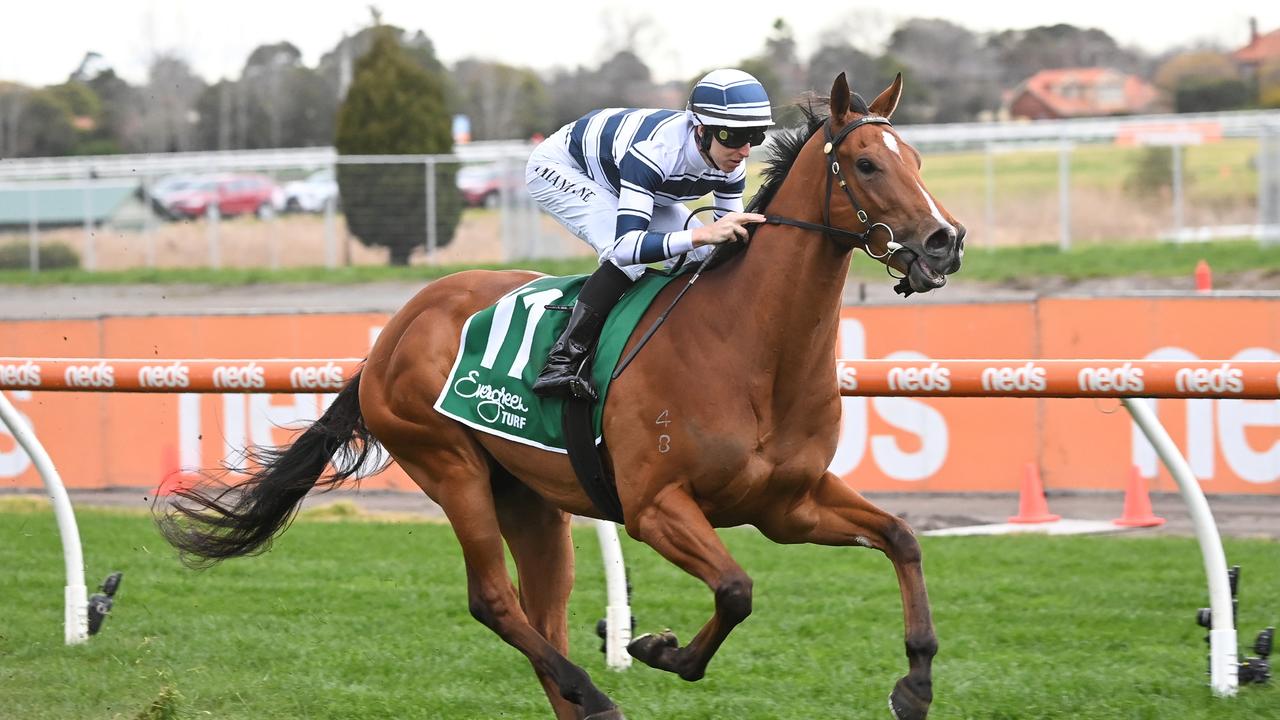 Ray Thomas
MR MOZART ($15) – He ended his three-year season with a hat-trick of race wins – Phar Lap Stakes, Doncaster Prelude and Hawkesbury Guineas. He has brilliant tactical speed and is blessed with the ability to take bad luck out of the equation by running on speed. Mr. Mozart, trained at Hawkes Racing, will be a valuable runner in the Rupert Clarke Stakes, especially if he gets wet, as he is undefeated in three starts on soft and heavy tracks.
Tony Brassel
ILLATION ($6) – The recent tryout was as you'd expect – outstanding. Very exciting prospect as illustrated by the unbeaten record and his first race preparation just laid the groundwork for good things with maturity. Other great races are on its horizon and this first performance will indicate where it stands among the established classic races.
Click here to read what the experts said in the Winx and Memsie Stakes.