Serbian designer duo Marko Ilijev and Sasa Stevicalso known as COMPANIONS presented their spring summer 2022 Jadran Collection. For this season, they turn to films, photography and trends from another time. The collection was picked up by AUDSHULE, with help from Nemanja Halilovic and makeup from Milan Bauranov. The star of the collection is model Jelena Petković represented by Management of J.
SPRING SUMMER 2022 COLLECTIONS
DSCENE digital editor Maja Vuckovic sits with Companions designer duo to talk about their new collection, the inspirations behind it, their favorite past and present trends and more.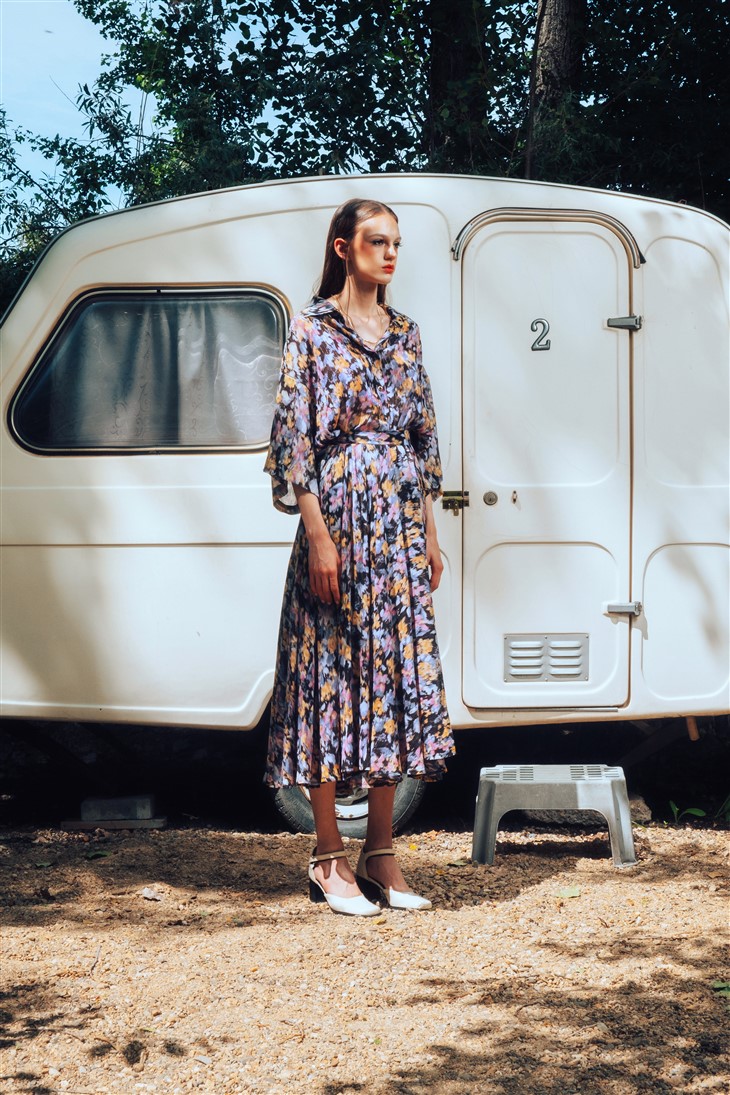 Hi MATES, nice to see you back at DSCENE! What have you been up to since our last conversation?
Mark: Hi dear friends, we are delighted to have another topic to discuss and, by the way, happy birthday, always remain so cool! Last time we spoke we worked on our winter collection and now we're showing you the summer one and taking you to a coast away from the city.
Sasa: Same for you, DSCENE friends! Uh, I'd say a lot has happened, but let's focus completely on summer, we feel like it's already started, even though we're still counting down to 'day one'. We've been working on our summer collection and honestly, I can't wait to share that MATES vibe we've wrapped up in this summer.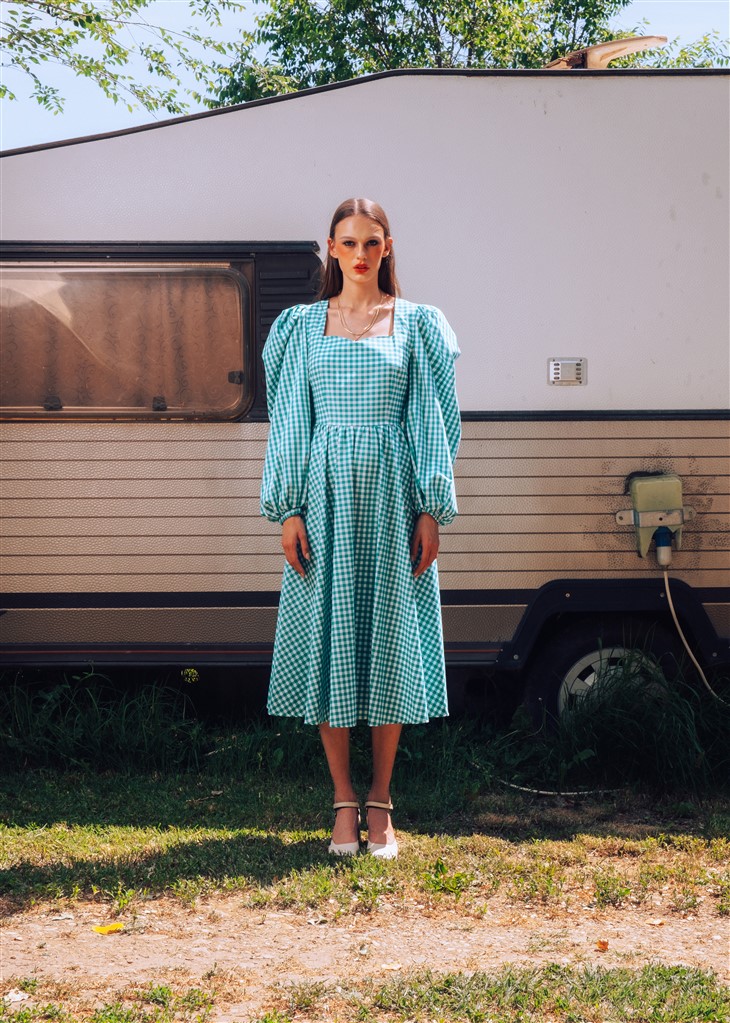 You shared with us your new collection, what was the biggest inspiration for the SS22 collection?
Mark: Adriatic coast, the sea, 1960s, Yugo cinematography of the time, uncluttered people spending their summers by the sea, daydreaming about their deepest desires.
Sasa: The "Jadran" inspiration came from a few different places and we realized many times that we would like to spend time in the 60s, at least like that. We had some interesting movie nights which fascinated us with Milena Dravic's wardrobe in the movie "Rondo", by Zvonimir Berkovic, as well as the fashion and atmosphere of our legendary movie "Ljubav i moda". Maybe we've also become addicted to the sound of šlager (Yugo hits), as we've had good luck with vinyl on our long tours of the Pancevo vintage market. Dancing and parties are something that we both missed and consider to be an essential part of that 60s era, so it's definitely a leitmotif that had a lot of impact on the story.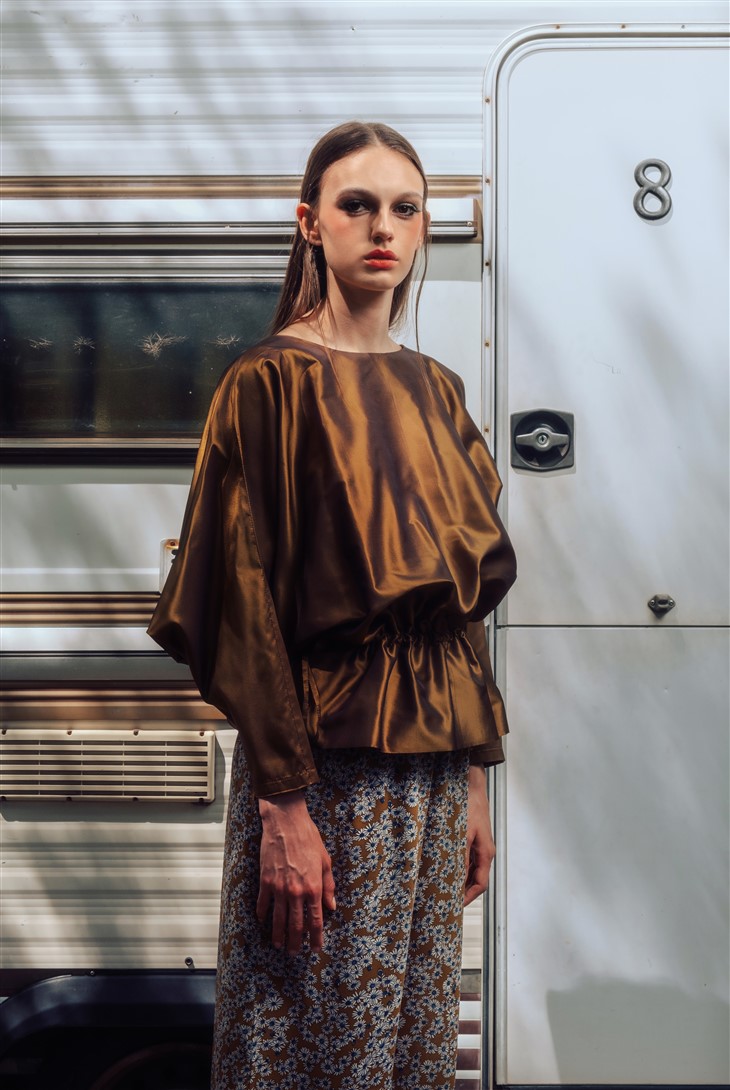 What was your reflection to create the "Jadran" collection?
Mark: I wanted to convey the nonchalance that summer brings and share it with anyone who opts for MATES pieces. The cuts and silhouette of the collection are very loose and uncluttered, with recognizable accents of our aesthetic.
Sasa: Our idea was to transpose but also to keep really beautiful and simple segments of this period. We went from cinema to music to dance and the exchange of emotions in dance and touch, all of which intensified in one way or another during the summer days. We have also arrived at the photos, fashion and silhouettes of this period.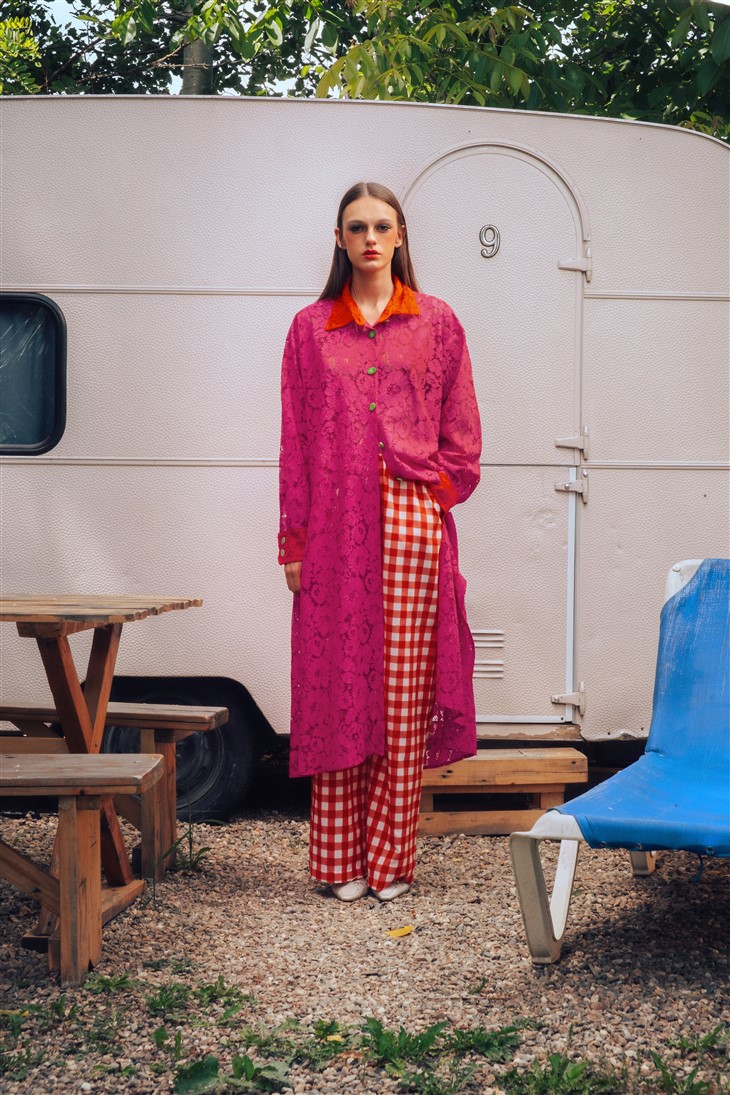 Can you describe the MATES girl for this season?
Mark: A woman on the beach eating peaches and reading her favorite novel, while her dreams and her MATES "Picnic" dress dry on the fence of the hotel terrace.
Sasa: I see a MATES girl dedicating this summer exclusively to having fun. That's his only goal this summer: to enjoy.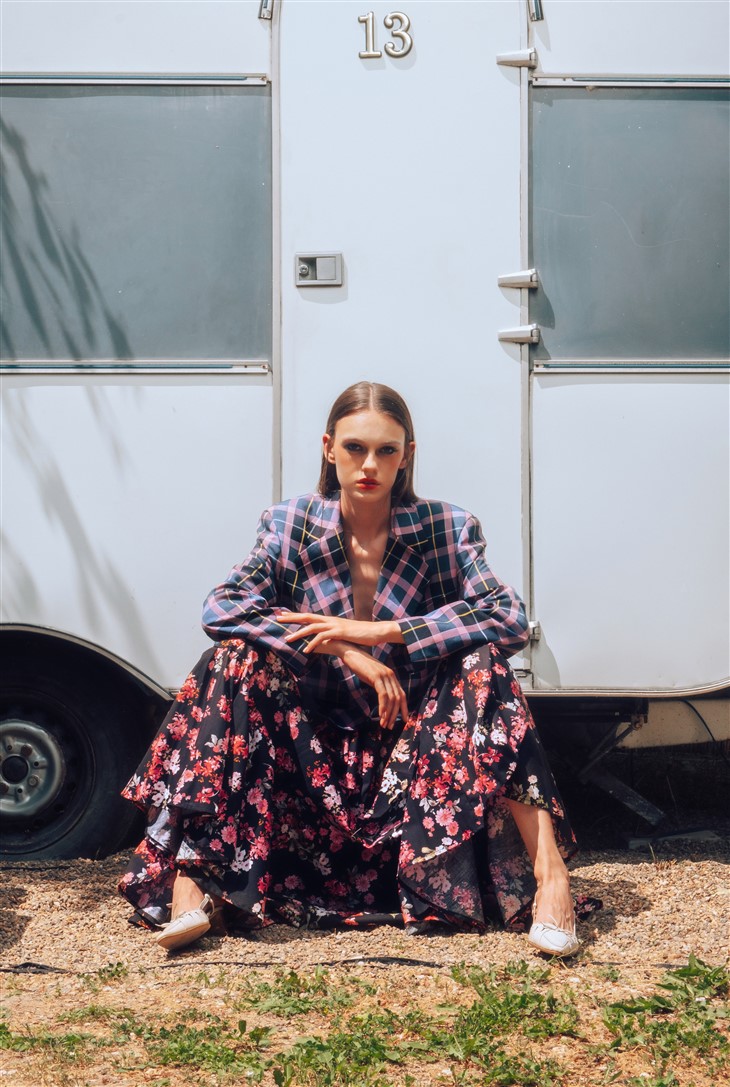 Most of your collections draw on trends from the second half of the 20th century. Can you see your brand moving to the futuristic side?
Mark: Honestly, not really – nostalgia for the future is the mantra I've brought to my work for the past few years.
Sasa: I think about it very often because I'm a big fan of sci-fi when it comes to movies and games, but also big names in fashion and even new ones that we discover almost every day. I would be lying if I said that I am not interested or inspired by technology or architecture. It's just energy and vibe, maybe one day it will pull us to that side.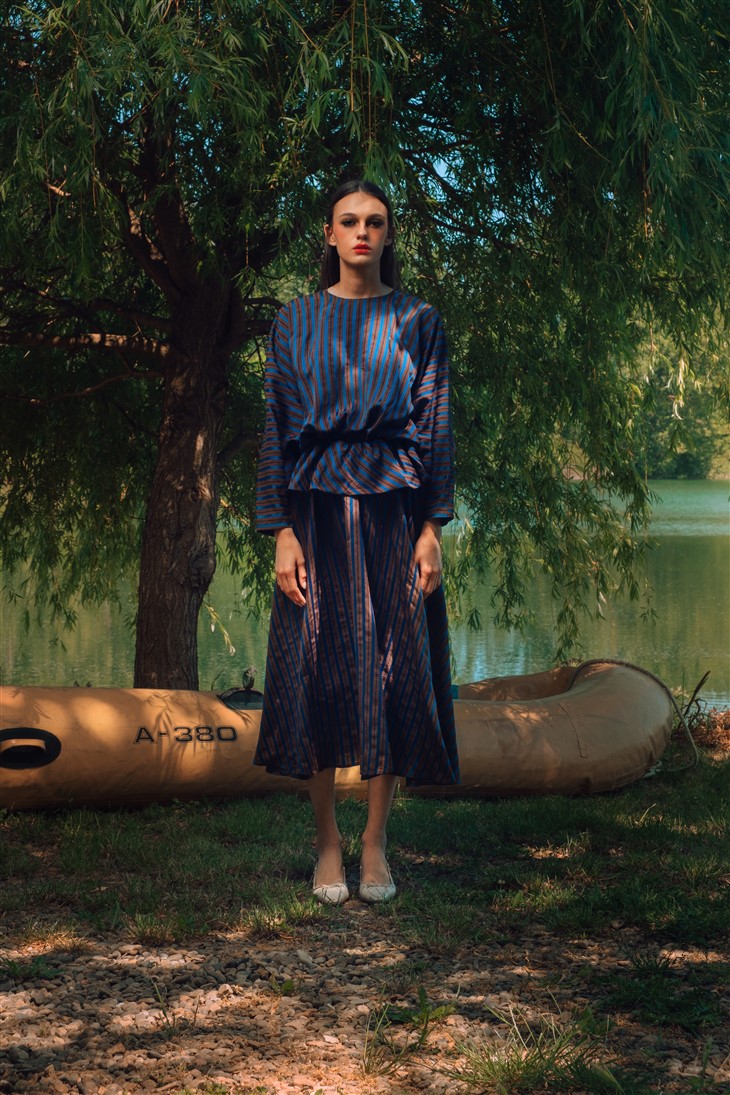 How do you think your design styles have changed over your career?
Mark: Actually, it hasn't changed that much but the first three collections are perhaps the most distant for me now. However, I still feel a stylistic connection to the things I do now. I think the brand aesthetic has been very recognizable for four years, for example.
Sasa: We play constantly and it's something you will always notice in our work.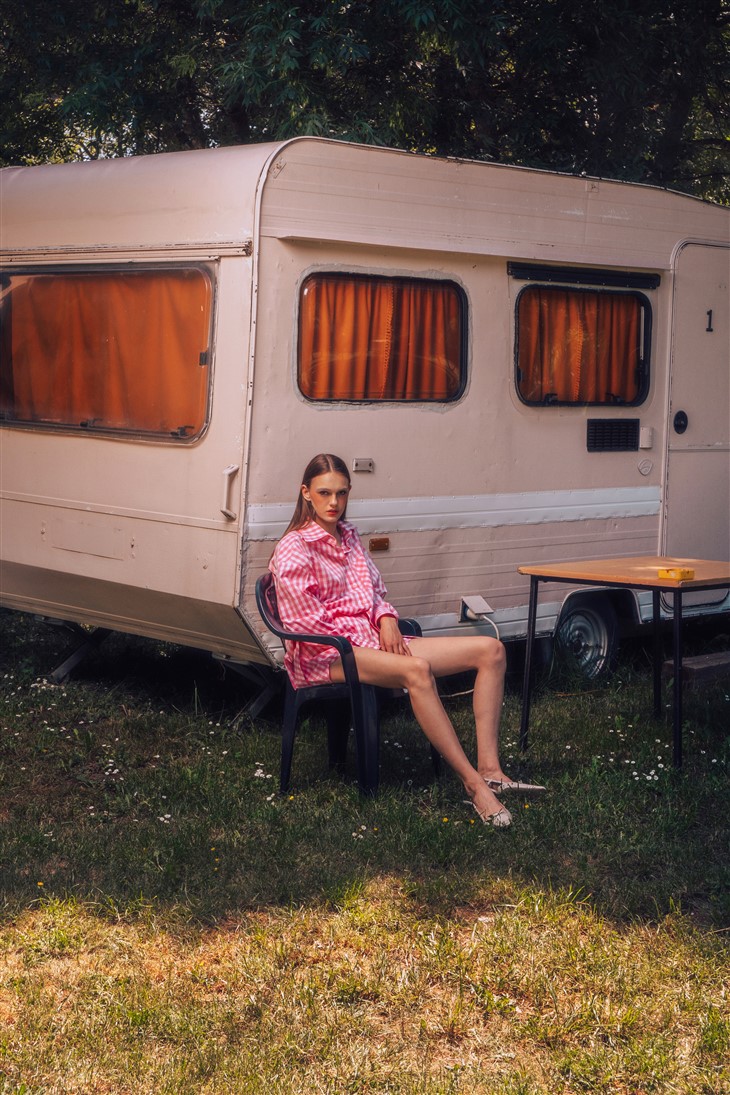 How do you distinguish between being unique and having commercial appeal?
Mark: There is an imaginary line that I draw when it comes to an overly commercial formula or product. I think that the marketing of our parts has been present since our very beginnings in this business and that poses no problem for me. I wanted to have a brand that people will actually wear. It is also crucial that I never lose my creative ideas to marketing, the story and concept around the collection is far more important to me than the initial value of a piece. People still don't realize that when they wear designers, they're wearing personal stories, affinities, and entire ideas of those artists.
Sasa: I believe in everything we do with our hearts involved and I want people to recognize it and read it as authentic. I would say it is this authenticity that forms an invisible line between commercialism and uniqueness.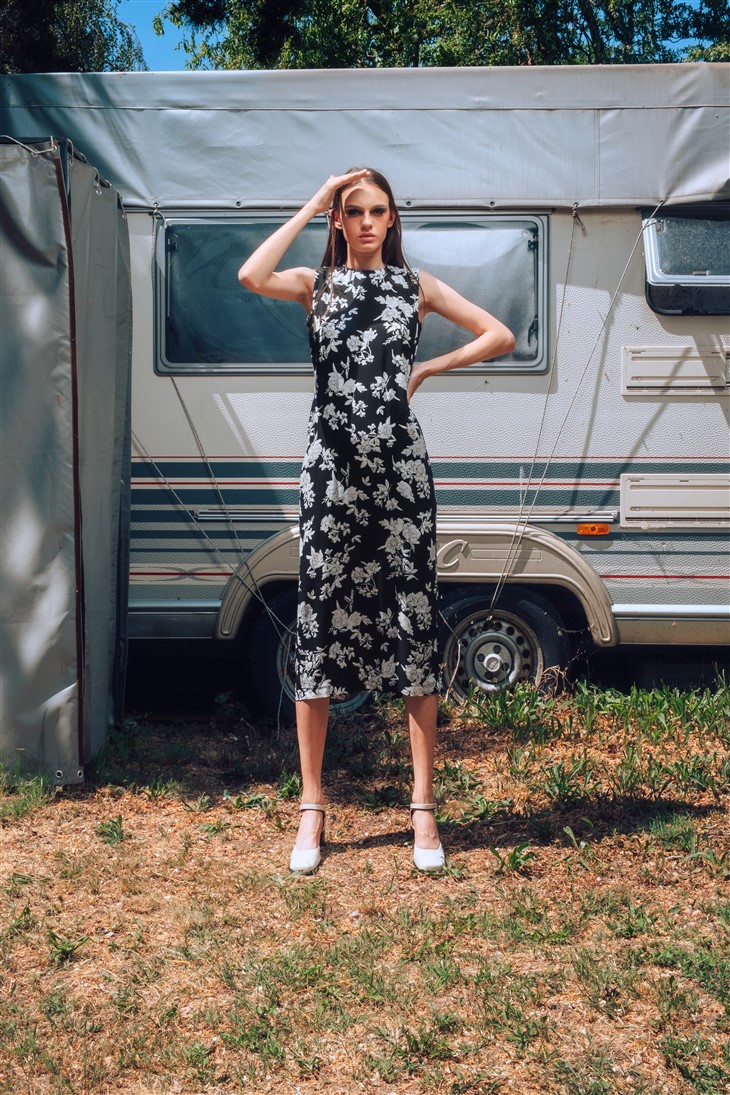 What are your favorite fashion trends, past and present?
Mark: Honestly, I'm not the most up-to-date and trend-conscious person of the past two years. Today, so many things are "allowed" and considered a trend that for me, to be fashionable is to be authentic.
Sasa: I am not a fashionable boy. I grew up focusing on people who put all those regularities aside and gave the imperative to fun, art, hedonism, and fun again.