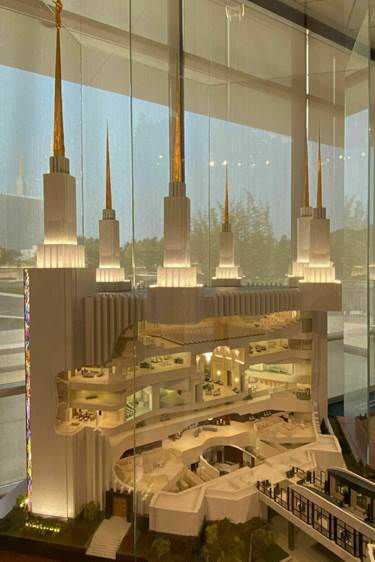 STAR-EXPONENT STAFF REPORT

The iconic fairy-tale castle-like temple, prominent along Interstate 495 westward in Maryland, will be open to the public for tours this spring, the Church of Jesus Christ has announced. Latter-day Saints last week.
From April 28 to June 4, visiting hours for the Familiar Monument – a building visible from the Washington Monument – will be Monday through Saturday 9 a.m. to 9 p.m.
The temple, which opened in 1974, closed in March 2018 for a major renovation, the church said.
"Mechanical, electrical, plumbing and lighting systems throughout the 160,000 square foot structure have been refreshed, in addition to other work being done to refurbish and renovate the temple," a press release said.
Members of The Church of Jesus Christ of Latter-day Saints recognize that the temple is essential in inspiring hope, finding inner peace, and strengthening relationships as disciples of Jesus Christ. The church urges readers to visit www.dctemple.org for ticket reservations and to view an introductory video.
"The temple is central to our attempts to draw closer to our Savior, Jesus Christ, and live his gospel more fully," Fredericksburg regional stake president John Genho said in a statement.