ROCKFORD (WREX) – Flurries blanket the Stateline during Thursday, slowing you down a bit on the roads. The wintry weather is slowly going away over the next few days.
Winter Thursday:
March is no stranger to snowfall, but it's rare for snow to fall late in the month.
We will continue to see scattered flurries throughout the day. They will occasionally fall out, so look for breaks in showers and drying time. A little rain can mix with snow in the afternoon. Dry weather takes over this evening.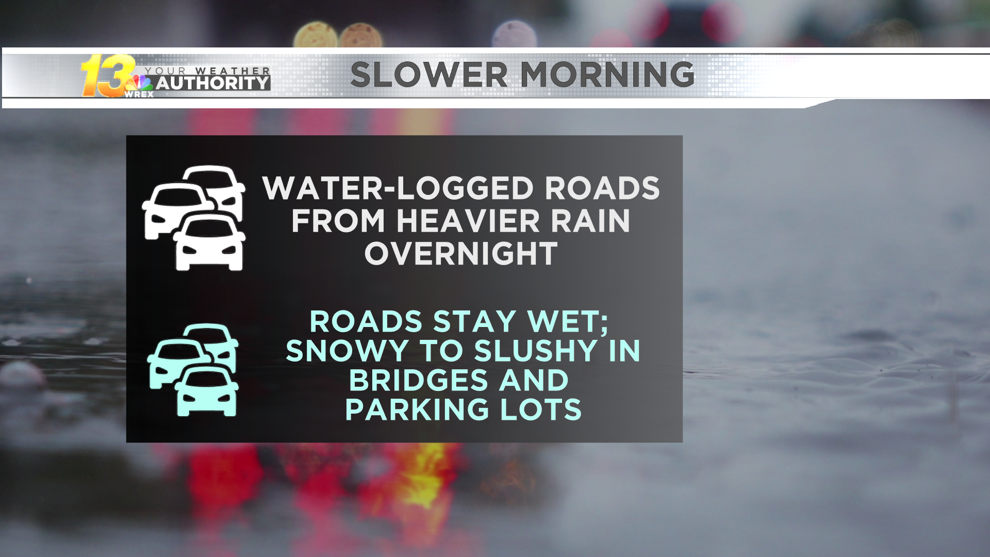 With temperatures near or above the freezing point, the snow has a hard time sticking. Watch out for patches of slush in parking lots, bridges, and overpasses, but the majority of roads remain wet.
Temperatures are struggling to warm up overall. We will only see highs in the upper 30s this afternoon. Windy northwest winds keep the wind chill in the 20s.
Cool in the weekend:
The weather is drying out on Friday, but staying cooler going forward. Temperatures warm up by 10 degrees, but only to the upper 40s. It's still a bit cool for the beginning of April. Generally sunny weather completes Friday and the working week.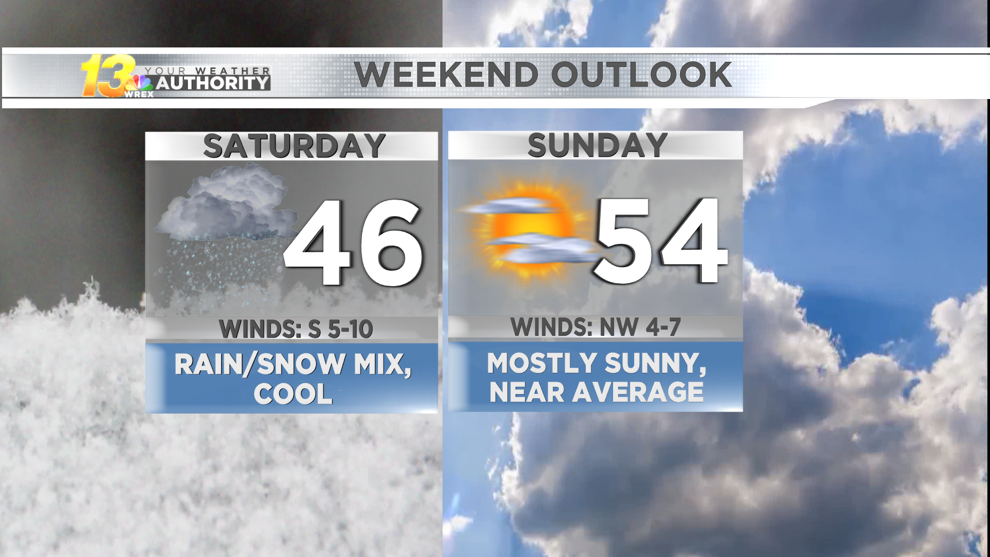 Saturday remains cool and in the 40s. Due to below average weather, look for another chance at a rain/snow mix for the start of the weekend. Showers can lean more towards rain than snow, but we will see both at certain times of the day.
Sunday changes course and becomes sunny and dry. The weather is warming up in the 50s.
Upcoming April Showers:
Typical spring weather arrives next week. From Monday to Wednesday there is a chance of rain, but we won't see continuous rain all that time. Be on the lookout for intermittent rain on these days.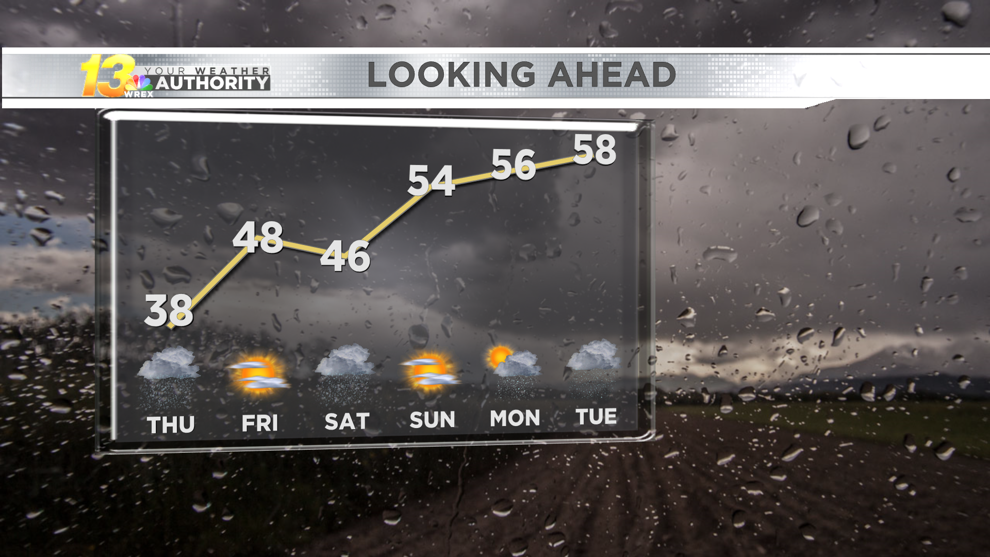 The weather remains in the 50s so at least the snow won't mix. The soggy stretch might linger until Thursday, then we'll have a chance to dry out late in the week. Expect the 50s to hold firm as we head into next weekend.