SPRING MILLS — When the Spring Mills men's lacrosse team last played in college, the Cardinals beat their Morgantown-area opponents by eight goals in the state semifinals en route to a season undefeated and a Division 1 state championship.
This time, Spring Mills didn't want it so close.
The Cardinals used balanced offense from seniors Chance Williams and Luke Campbell, along with stellar play in front of second-year goaltender Colin Parker, to earn a 16-5 home win Saturday afternoon.
Spring Mills scored just 37 seconds into the game and took the lead for good less than two minutes later. The steady offensive push, backed by a quick and opportunistic defense, dashed any hopes the University might have had of spoiling the Cardinals' season opener. Spring Mills (1-0) hasn't lost a game that counted since May 18, 2019.
Spring Mills coach Jeremy Kortright said the game went about as well as he expected – and he had high expectations of his team.
"The defense was solid," Kortright said. "We solved some problems today."
Kortright said the Cardinals' high-octane offense worked well.
"They know how to separate teams," he said.
Both Williams and Campbell are committed to continuing to play lacrosse at the college level – Williams at Northern Greenville University in South Carolina and Campbell at York College in Pennsylvania. From the start on Saturday, they both showed why their skills are highly sought after at the next level.
Campbell scored five goals, while Williams finished with four goals and an assist. Junior forward Luke Welch added three goals, while junior Alex Bennet scored two. Junior Gavin Jones and sophomore Caleb Chandler contributed with one goal each.
The Cardinals led 5-3 after the first quarter and knocked out the Hawks in the second quarter for an 8-3 halftime advantage. All eight goals were scored unassisted.
And while intermission can be a time for coaches whose teams are facing a deficit to make adjustments, everything the Hawks (1-1) tried didn't work well against the Cardinals.
Williams scored his fourth goal just 20 seconds into the third quarter on a pass from Bennet and gave Spring Mills a 9-3 lead.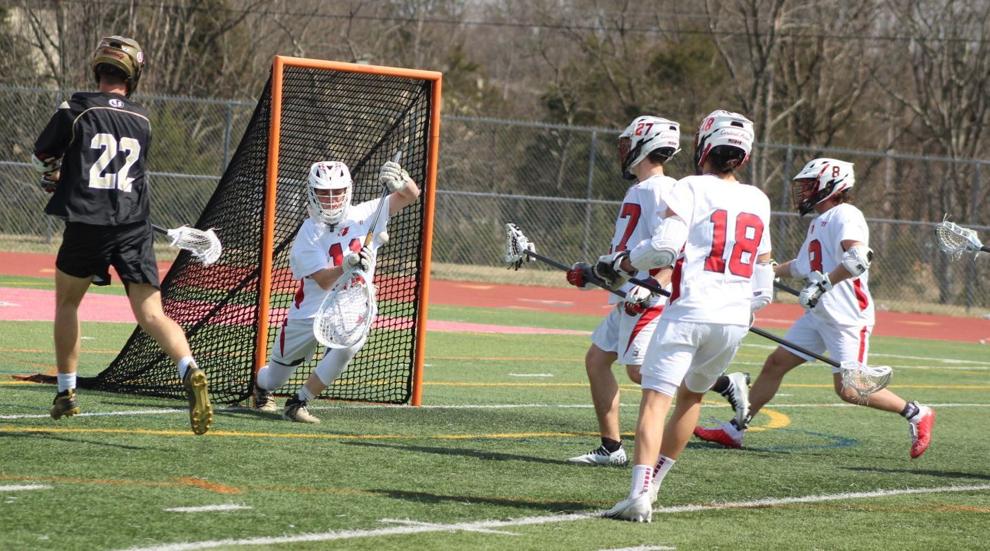 Williams put the Cardinals on the board in the first quarter, scoring the team's first three goals in less than five minutes of play. By then, University trailed 3-1. Conner Montgomery scored the second goal for the Hawks, on a pass from Grant Oxley, to put University up 3-2 with 4:46 left in the first quarter. That's what the University would come closest to, however, as Welch scored twice in the first quarter to give the Cardinals a 5-3 lead after 12 minutes.
In goal, Parker faced 36 shots and recorded 12 saves. Spring Mills' offense had 38 shots while goaltender Daniel Phillips made 13 saves.